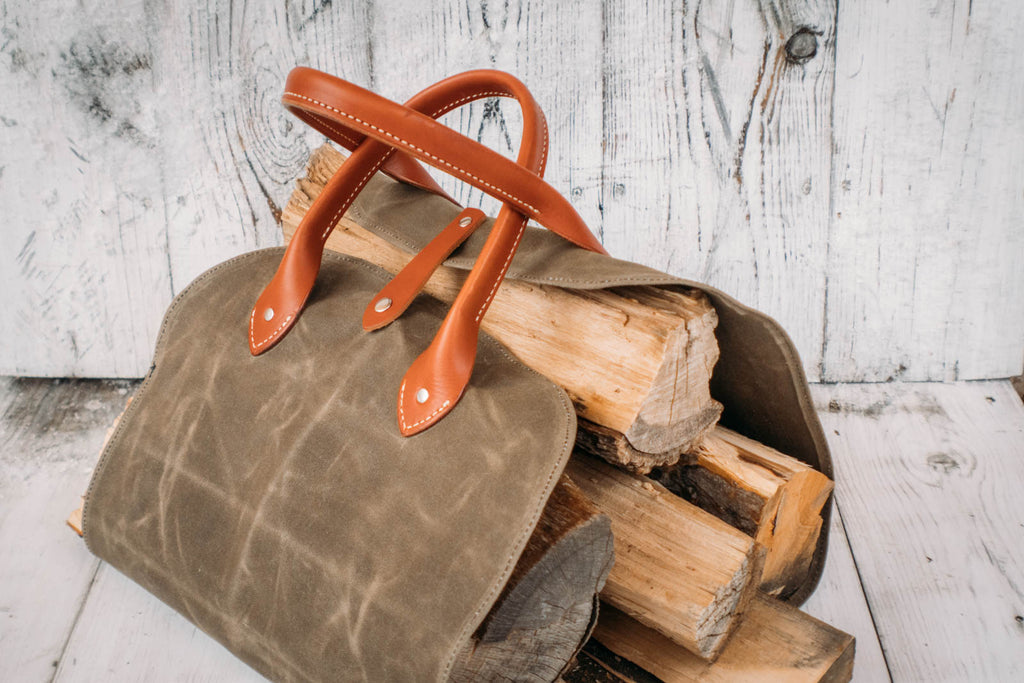 I've been itching to work with waxed canvas for a while and finally dove in. I have a lot to learn, but this firewood log carrier was a simple (non intimidating) project to start out on. 
Download my free "Social Media Strategy for Leather Workers" here: http://bit.ly/schoolofmakers
"Start Selling Your Leatherwork" online course: https://www.stockandbarrelco.com/pages/start-selling-your-leatherwork"
_____________________________________________________________________
Shop our Leather Tools on Amazon - https://www.amazon.com/shop/stockandbarrel
Shop our Buckleguy links: https://bit.ly/35UW3nB
Shop our District Leather Supply Links: http://bit.ly/2X2bFEM
*Tools/Materials/Supplies*
Mighty Wonder Clicker Press:
http://bit.ly/mightywonder
Custom Dies:
National Steel Rule Die, Inc. email nationaldie@gmail.com
2 oz. adhesive squeeze bottles
https://amzn.to/2BDi6nw
Water based adhesive:http://bit.ly/seiwaadhesive
Vernis Edge Paint:
http://bit.ly/edgepaint
edge paint roller pen:
https://amzn.to/2wmoSZb
Wood Slicker:
https://amzn.to/2w9EiAp
Cobra MP burnisher: http://bit.ly/mpburnisher
Juki 1508 industrial sewing machine: https://amzn.to/2oMGU3c
Consew Bell Skiver: http://bit.ly/bellskiver
Speed reducer: http://bit.ly/speedreducer
Thank you for shopping with our affiliate links and supporting us!
-------------------------------------------------------------------------------------
Buy our digital patterns here:
https://www.stockandbarrelco.com/collections/templates