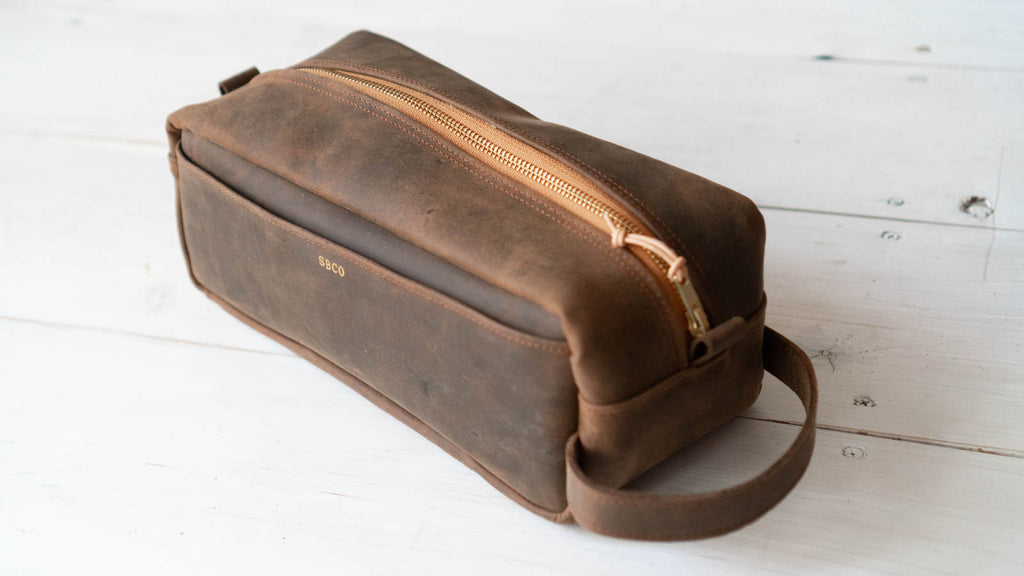 If you've been wanting to get into the world of bag making. A leather shaving bag might be a good place to start. It's not quite as complex as making a bag but it gets you learning the basic concept (and you won't waste as much leather if you mess up). I've been wanting to try out one of these little leather dopp kits for a while and i'm quite pleased with the finished product. Maybe we'll just have to add these to our site;) If you try following this DIY leather dopp kit tutorial, send me some pics! I'd love to see it.
"Start Selling Your Leatherwork" online course: https://www.stockandbarrelco.com/pages/start-selling-your-leatherwork"
_____________________________________________________________________
Shop our Leather Tools on Amazon - https://www.amazon.com/shop/stockandbarrel
Shop our Buckleguy links: https://bit.ly/35UW3nB
Shop our District Leather Supply Links: http://bit.ly/2X2bFEM
*Tools/Materials/Supplies*
Mighty Wonder Clicker Press:
http://bit.ly/mightywonder
Custom Dies:
National Steel Rule Die, Inc. email nationaldie@gmail.com
2 oz. adhesive squeeze bottles
https://amzn.to/2BDi6nw
Water based adhesive:http://bit.ly/seiwaadhesive
Vernis Edge Paint:
http://bit.ly/edgepaint
edge paint roller pen:
https://amzn.to/2wmoSZb
Wood Slicker:
https://amzn.to/2w9EiAp
Cobra MP burnisher: http://bit.ly/mpburnisher
Juki 1508 industrial sewing machine: https://amzn.to/2oMGU3c
Consew Bell Skiver: http://bit.ly/bellskiver
Speed reducer: http://bit.ly/speedreducer
Thank you for shopping with our affiliate links and supporting us!
-------------------------------------------------------------------------------------
Buy our digital patterns here:
https://www.stockandbarrelco.com/collections/templates
Follow Stock & Barrel
Follow our personal feeds