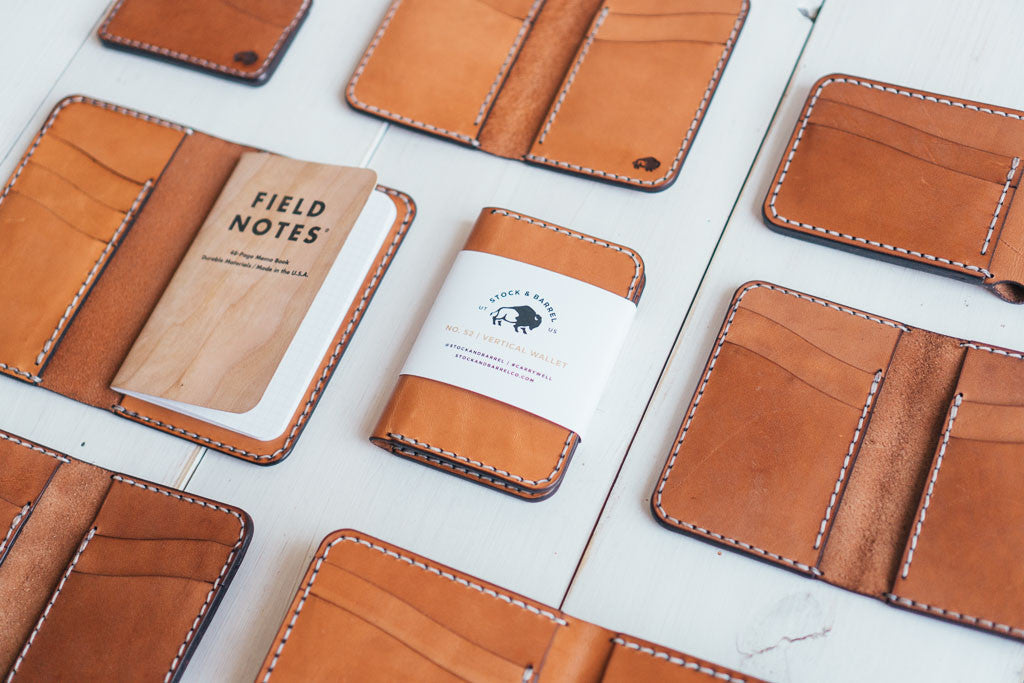 Update: 
We don't like to keep any secrets from you, so here's whats going on... And it's official. They're going to help us build the BEST campaign experience for you, and in order to do that, they need about a month and half to perform their magic. We're happy about this because it allows us to focus more on our craft. Now we get to spend more time with the leather as opposed to the computer screen.

We really appreciate your patience and sticking with us. We can't wait to get our new line of wallets in your hands so you can rub the buttery smooth harness leather against your face. It's okay, it's not weird. We do it too.
------------------------------------------------------------------
We've been teasing the launch of our new line of wallets for a couple months now. And I literally can't wait to get these new wallets in your hands. Once you feel the polished, buttery smooth finish of Wickett and Craig's Russet Harness leather, you'll never be able to carry another wallet again. 
You may have heard us mention before that the campaign was scheduled to launch in July. Well, apparently July is the month of every year that the tannery shuts down the factory for maintenance. Which is totally understandable, so we're going to wait patiently until they're up and rolling again in August. Once we receive our pending order we'll be sending out a few more samples to some key influencers and friends for review. Then we'll be ready to launch the campaign with some serious force on August 30th! The campaign will run for 30 days which means we'll be able to start fulfilling the pledges throughout the month of October. At first the setback was a little discouraging for me but HEAR ME OUT...
This allows wallets to start arriving on doorsteps right before the holidays come around. This could be a great opportunity to get your Christmas shopping done early for the men in your life. (I know it's wrong to be talking about Christmas already, but it's happening whether you like it or not). I can't think of one man in this world who would be disappointed about unwrapping a unique, beautiful, handcrafted leather wallet on Christmas morning. 
Your support in this leather Kickstarter means the world to our little family. Ever since we moved on from the traditional 9-5 work life and started running Stock and Barrel full time together, Whit and I have been amazed at the support and loyalty from all of you! We would love your continued support as we launch this new campaign. If you get a chance, share this post with a friend of yours that wouldn't hate pledging on a new handcrafted leather wallet.
And don't forget! We'll be sending out a newsletter the day we launch, so if you haven't subscribed to our mailing list yet, sign up below. We'll make sure you don't miss the big day!
- Parker