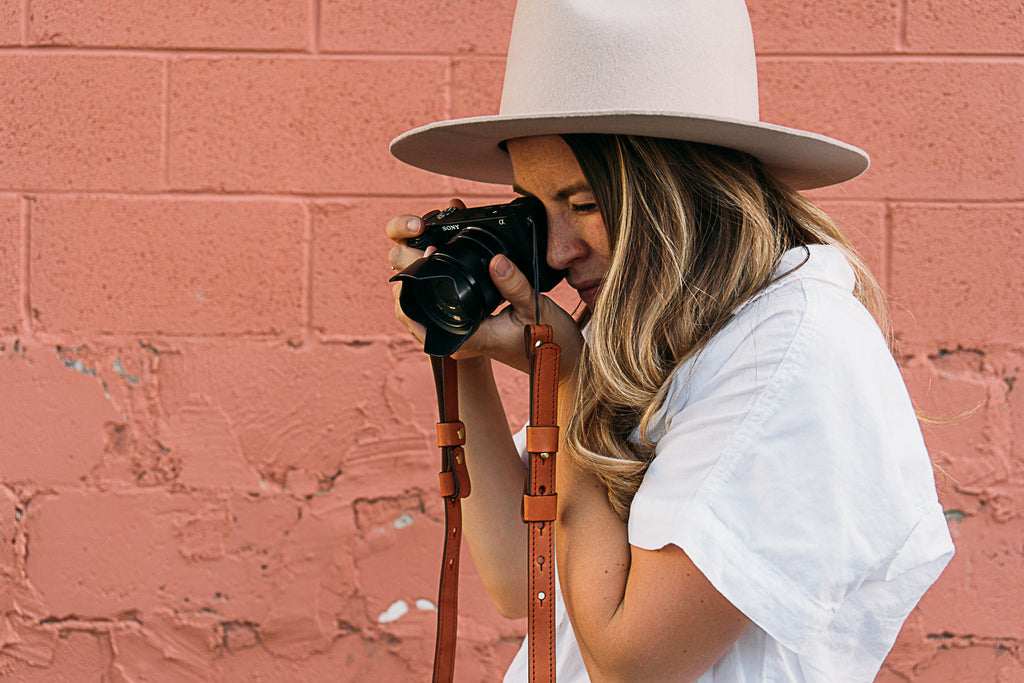 SHOP OUR VIDEO EQUIPMENT 
------------------------------------------------------ 
We get asked often what equipment we use to make our videos with or take photos with, so I typed it all out to help you figure out what would work best for you and what projects you are working on. We have used a ton of different equipment but these are the things that are working super well for us right now and that we have stuck with for a while. If you have any questions about any of them comment down below and we will get your questions answered!
Stock & Barrel Camera Strap - 
https://www.stockandbarrelco.com/products/no-57-leather-camera-strap
  Our new release No. 57 Vegetable Tanned Leather Chestnut Camera Strap is the perfect addition to your camera gear line-up ;) You won't regret it, it is gorgeous.
DJI OSMO POCKET- https://amzn.to/2Ry0L3M
I got the DJI Pocket from Park for mother's day and it has made vlogging so much easier while chasing kids and playing with the babies. It is on a mini gimble and it makes the shots stable. It also is so tiny and I can fit it anywhere making it so easy to keep with me ALL the time to capture moments.

DJI OSMO POCKET TRIPOD - https://amzn.to/2RDoFek
I got this tripod for my DJI OSMO and it works for what I need when I am adding a little bit of different vlogging style.

SONY RX100 V -https://amzn.to/2IGOE1F -
Park mainly uses this to vlog and I did use this as well for a really long time but the DJI works better for me. This camera is amazing with a flip up screen and it is really small as well just not DJI OSMO small. It works great to have with you all the time too.

SONY 6500 - https://amzn.to/2Rxd3JE
I absolutely love this camera, it takes beautiful pictures and is super easy to use and learn on.  I mainly use this camera for photos but it does amazing video as well.

SONY 6400 - https://amzn.to/2Ry22b4
Park uses this camera for the Stock & Barrel YouTube channel. It has a flip up screen which makes it easier to film himself. It may have a small body but it works amazing. This is the camera that came out after the Sony 6500, so they are very similar.

MANFROTTO TRIPOD -https://amzn.to/2NbaNco 
The tripod we use for the Sony RX100, it is lightweight easy to carry around and easy to take on and off. It works great for vlogging.

JOBY GORILLA POD - https://amzn.to/2xbiipd
We also use this tripod for vlogging but mainly use it with our Sony 6500 or Sony 6400. It has the adjustable legs and they can also be wrapped around anything to help you get different angles and shots. 
RODE VIDEOMIC PRO+  - https://amzn.to/2IlZKbv
  We have used a lot of different microphones for our cameras but have always loved our RODE microphones the most. You can get professional quality audio in a compact, easy to use, run and gun package.
----------------------------------------------------------------------------------
WHERE WE GET MUSIC -
http://share.epidemicsound.com/wJfv7 - Epidemic Sound
https://artlist.io/Parker-212892 - Artlist
xx - Whit