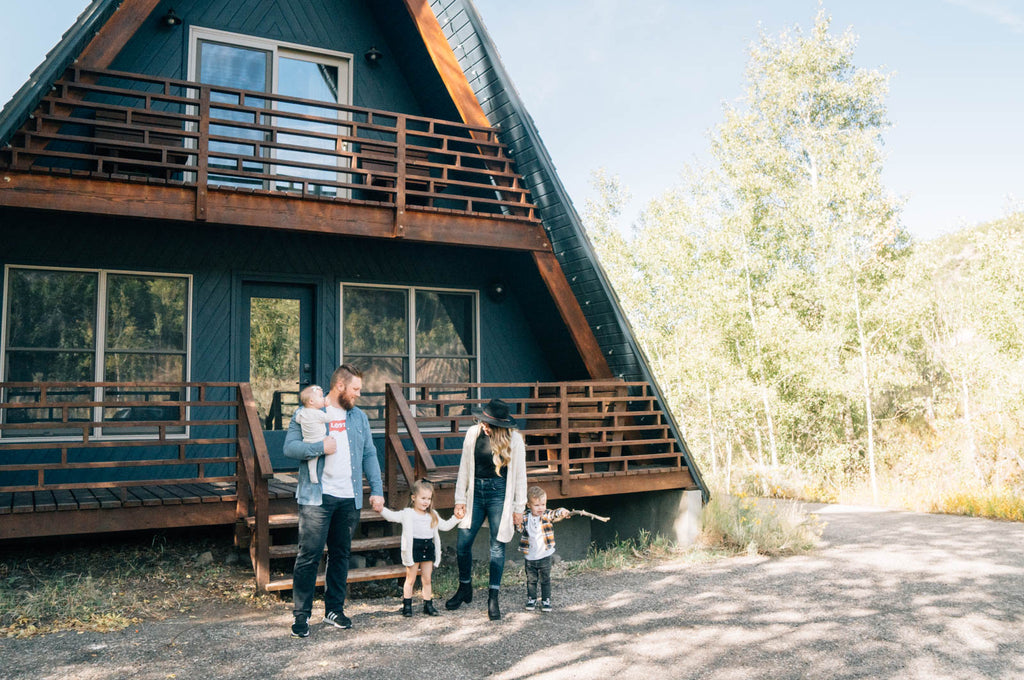 Hello Beautiful and Handsome Friends!
We were lucky enough to stay at the prettiest AirBnb up in Heber City, UT to get some family pictures done for our Stock & Barrel team. We have stayed at the 'A Frame Haus' before and fell in love then and we were so excited to go back. It is a perfect mountain getaway and if you live close  by you should check it out. 
You can use our link below our beautiful people and sign up for with our link. You will get $40 off any of your airBnb bookings. And you get $15 to use toward an experience worth $50 or more. If you search 'A Frame Haus' you can find the beautiful home we stayed in and book herself a stay with the best hostess Kara!
 https://www.airbnb.com/c/wlichfield?currency=USD
Love, 
Whit